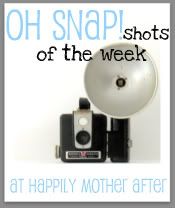 I'm way behind on blogging sessions! But now that the cold weather has chased us indoors I'm planning on spending some serious time buckling down and getting caught up!
For today though, I have a precious little moment that I caught. My two year old adores trains. So this year we set up the model train set that my husband's parents gave him a while back. He is absolutely obsessed. This shot is my favorite this week simply for the fact that it's a rare quiet moment in this house of rumbles and tumbles.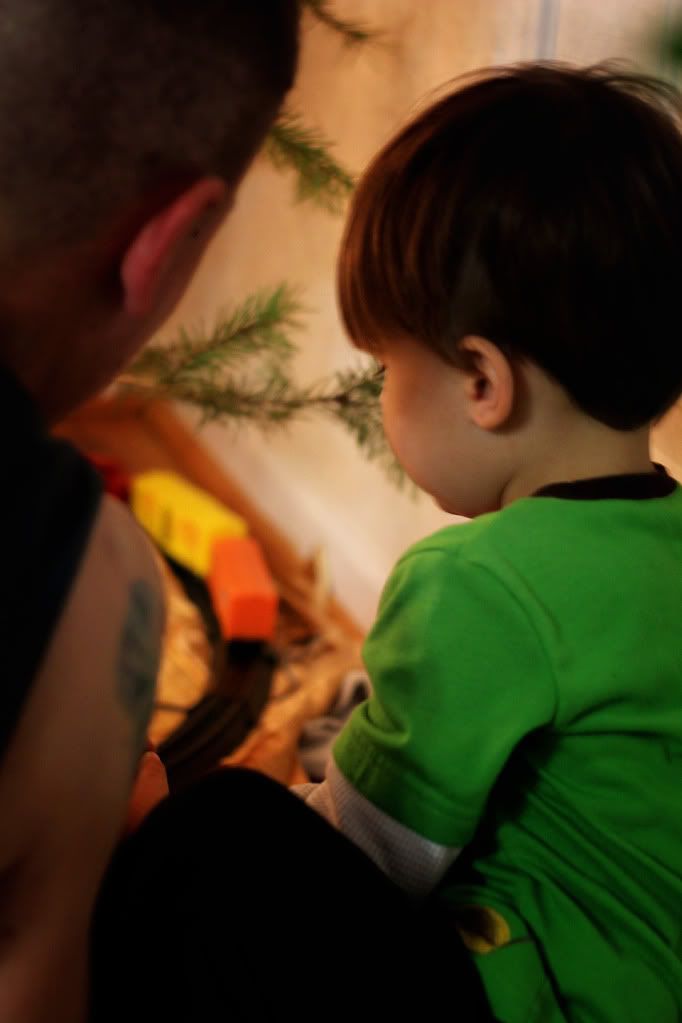 All the train play sparked a fabulous idea for making Christmas morning extra special for my little soldier......want a clue? How about this: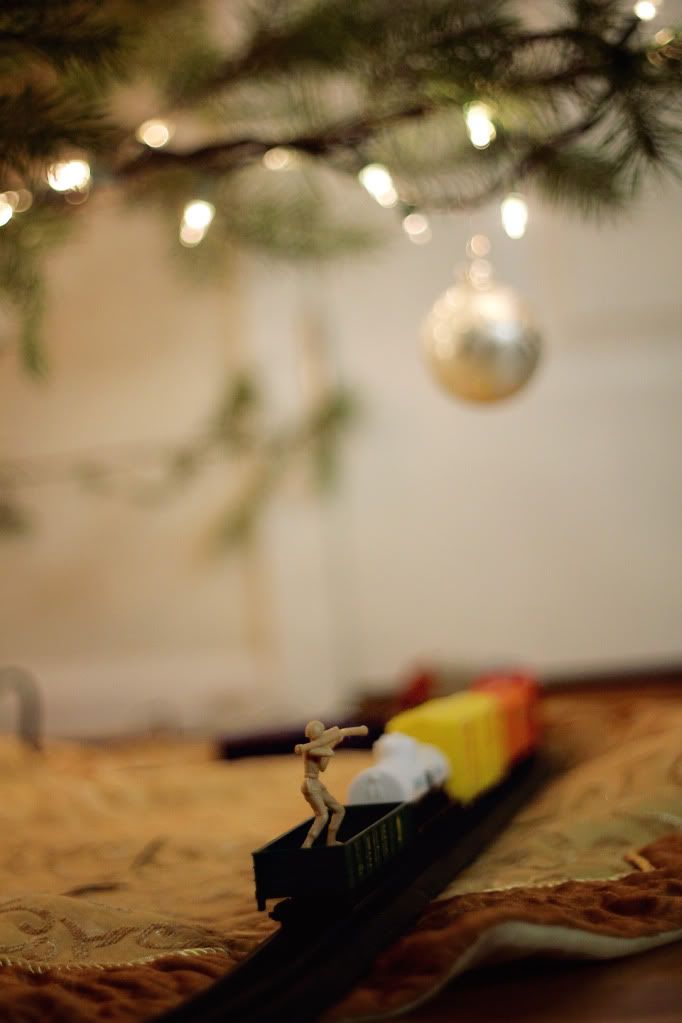 Think you know what's going to be invading our living room on Christmas morning in defense of all those presents? You'll just have to check back and see!